SEE YOU AT RIBE CAMPING!
We offer European top league Camping, TimeOut tents, Holiday Homes, Penthouse apartment at the Wadden Sea National Park. Visit Denmark's oldest town, Ribe, and experience for yourself why it has been named Europe's best small town. With us you will find world class nature and culture, just outside the site. We have also some of Denmark's finest service buildings and holiday homes, and we place great importance on quality.
Ribe Camping is known for its quiet and relaxing atmosphere, personal service, large play areas for children and first class cleaning standards. All year both we, Ribe town and the Wadden Sea National Park offers fantastic events and experiences for everyone.
TimeOut tents from 1/6 to medio September
Have you always dreamed about trying the free camping life, but do not own a tent or caravan? Then we at Ribe Camping give you the opportunity to make your dream come true!
With our beautiful TimeOut tents from Isabella you arrive to a fully-stocked and fully-fledged clear tent and can enjoy camping life from the very first moment. It's comfortable and luxurious tenting and holiday.
Choose region
Click on a region or change country to see other campsites.
We offer 2 types of TimeOut luxurious tenting:
4 persons TimeOut tent with 2 double beds
1 double bed size 140 × 200 cm. in the living room
Annex with double bed size 140 × 200 cm.
Duvets, pillows and roller mattresses
Carpet on the floor
Camping kitchen with refrigerator and kitchenware
Electric kettle
Camping dining table with chairs
Electrical outlet for lighting and charging of mobiles etc.
Wooden terrace with barbecue (barbecue on loan from reception)
Measure approx. 15.5 m2 + annex 3 m2. The terrace with sun canopy is approx. 11.5 m2
6 persons TimeOut tent with 1 double bed and 2 bunk beds
1 sleeping cabin with double bed size 140 × 200 cm. and 2 bunk beds
Duvets, pillows and roller mattresses
Carpet on the floor
Camping kitchen with refrigerator and kitchenware
Electric kettle
Camping dining table with chairs
Electrical outlet for lighting and charging of mobiles etc.
Wooden terrace with barbecue (barbecue on loan from reception)
Measure approx. 30 m2. The terrace with sun canopy is approx. 11.5 m2
The area around Ribe Camping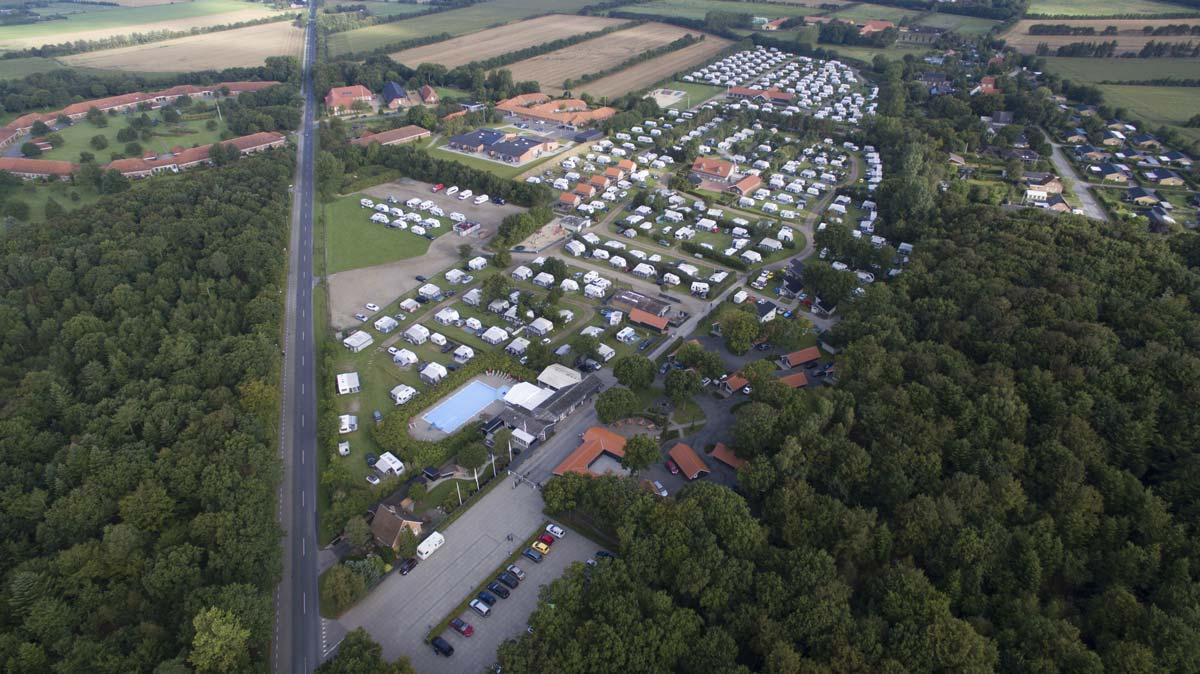 You will find, among other things:
Wadden Sea National Park
Wadden Sea Center
Ribe VikingeCenter
Ribe - Denmark's oldest city
Ribe Cathedral
Ribe Art Museum