Welcome to Saksild Strand Camping
In the middle of the nature - Close to Aarhus
200 meters from one of the best beaches in Denmark and only 25 kilometers from Aarhus, here you´ll find Saksild Strand Camping
Saksild Strand Camping is a three star campsite where it is possible to enjoy the best of everything.
Close to the sea and beach, fields and hills you can find relaxation and comfort where nature shows itself from the most beautiful side.
At Saksild Strand Camping you have the opportunity to experience the sea and land at the same time. We rents paddleboards, kayaks, boats, mountainbikes, electric-bikes, bikes for kids and common citybikes.
Choose region
Click on a region or change country to see other campsites.
The area around Saksild Strand Camping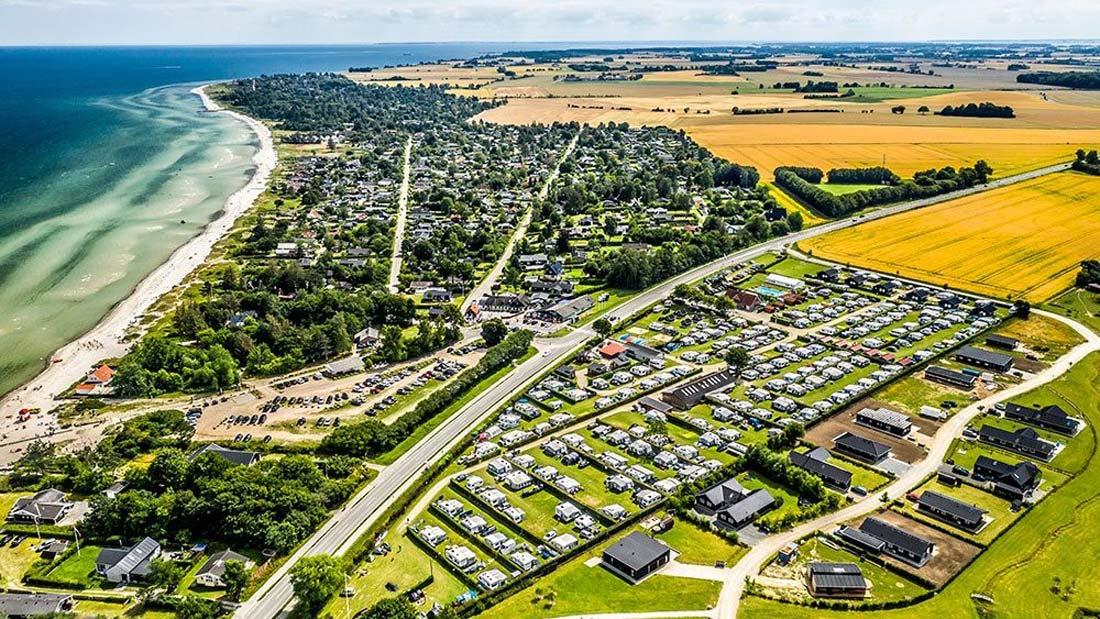 You will find, among other things:
Aarhus city life (Aros, Moesgaard Museum, Tivoli Friheden)
Island hopping between the beautiful islands of Samsø and Tunø
Walking distance to Denmark's oldest mini golf course
One of Denmark's largest farm shops, Mrs. Møller
Delicious dining options nearby (Himmel og Hav, Bondehuset og Fiskehuset)