Welcome to Bamsebo Camping, canoeing and fishing at Gudenåen
A quiet family campsite with direct access down to the river Gudenåen, with coziness, relaxation and in a natural environment. Beautiful cabins and Glamping tents for rent. Experiences are paramount.
The site has 145 units so it is easy to see. Many activities for both children and adults. 305m free fishing, goats on site, playground with trampolines, cable car and large Tarzan track. Solar heated swimming pool, mini golf, petanque, table tennis, football and beach volleyball.
The site is located between 3 major tourist cities Randers, Viborg and Silkeborg. It only takes about 30 minutes to get to these 3 major cities. Djurs Sommerland is only a 1-hour drive from Bamsebo.
If you like relaxation with the option of shopping Bamsebo is just the place for you.
Choose region
Click on a region or change country to see other campsites.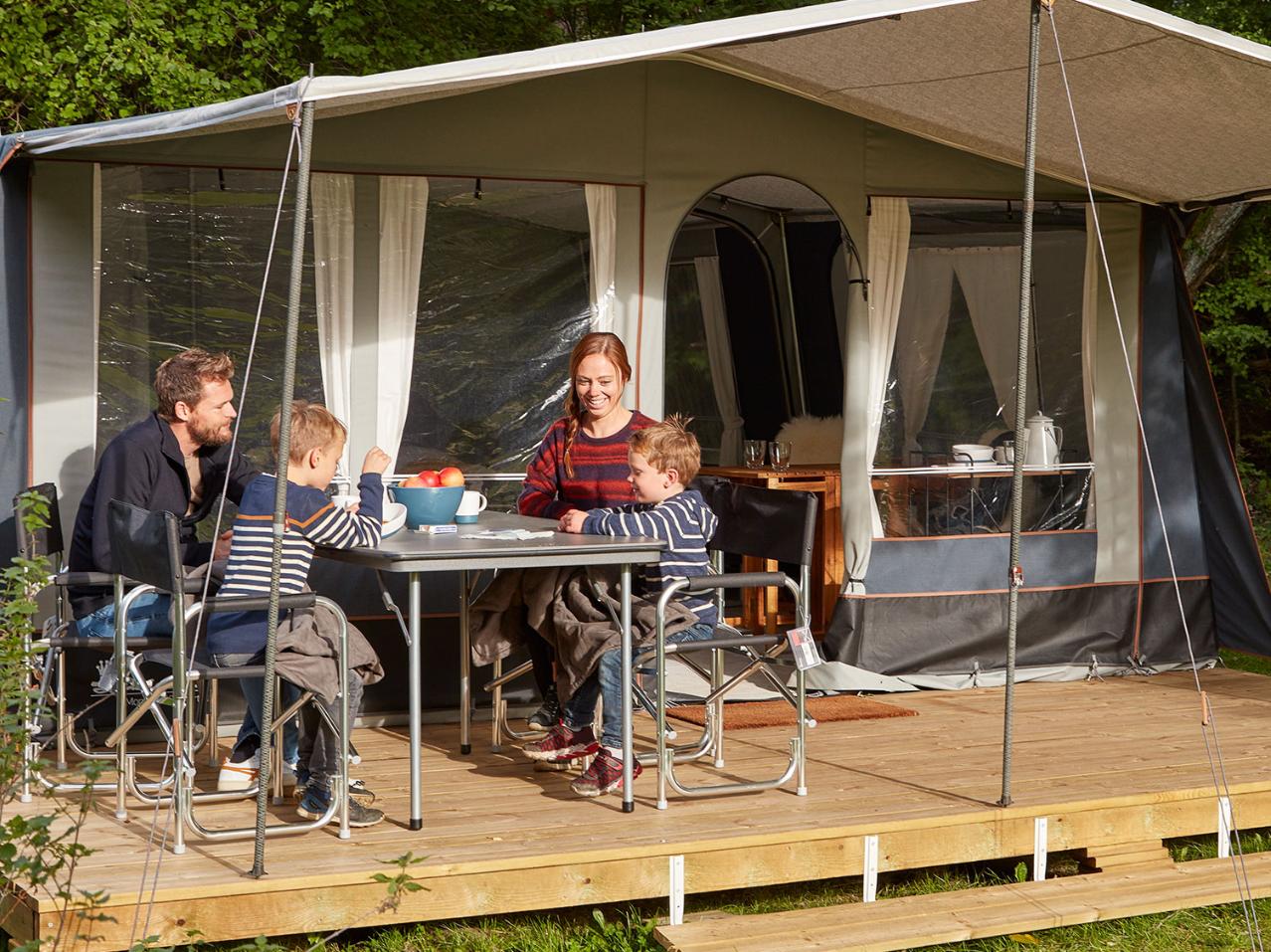 TimeOut Family Tent
4 persons Family Tent of 24 m2
2 sleeping cabins with 2 double box spring mattresses
Living room
Refrigerator
Tables and chairs
Tableware for 4 people
Sun canopy on terrace
Grill
Duvet, pillow, linen and towel can be rented.
The tents are non-smoking, pets allowed.
The area around Bamsebo Camping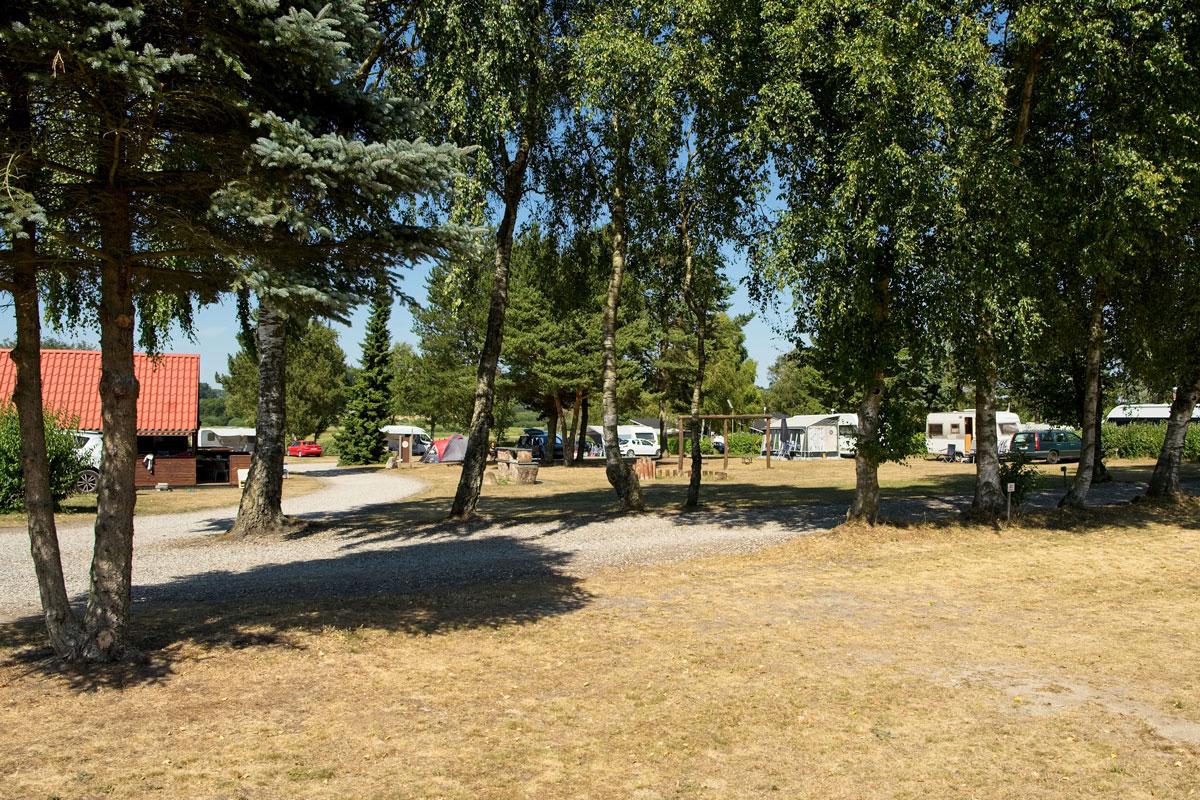 You will find, among other things:
The 5 closest attractions.